{{ product.badge }}
Free Shipping
Healthy Glow Essentials Stack™
Feel great and get glowing with a pair of supplements for vibrant and youthful-looking skin from the inside out.*
Healthy Glow Essentials Stack
Contents:
Nrf2 Synergizer
Liquid Collagen 30-day supply
Choose an Option
Choose one-time order before adding to cart. Choose one-time order or monthly subscription before adding to cart.
30-Day Money Back Guarantee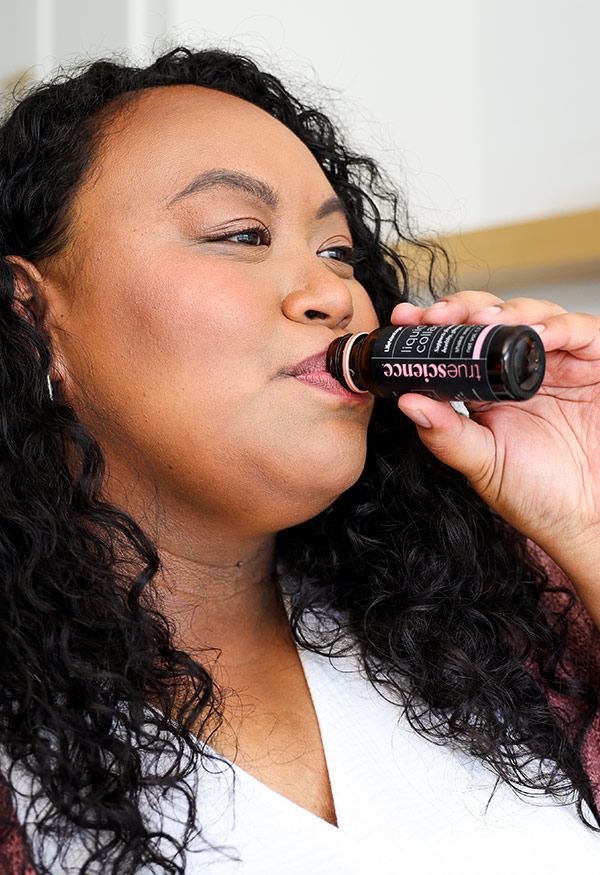 Ready. Set. Glow.
Vibrant, youthful skin comes from within when you pair 2 products with beautifully ageless benefits. Together, TrueScience® Liquid Collagen and Protandim® Nrf2 Synergizer® help rebuild collagen from within and defend your skin health. Liquid Collagen helps activate your body's ability to create collagen and helps reduce the appearance of fine lines and wrinkles as it increases your skin's moisture and improves texture. Nrf2 Synergizer helps minimize visible effects caused by oxidative stress and activates the production of antioxidants. You'll feel good in your skin and glow from within.*
Helps maintain healthy hair, skin, and nails to promote a youthful appearance*
Helps replenish, maintain, and activate collagen production to support skin elasticity and firmness*
Helps protect against the visible effects of oxidative stress*
Supports the body's natural ability to repair and rejuvenate its own cells*
Significantly reduces cellular stress through Nrf2 activation*
Frequently Asked Questions
While this product has been formulated specifically to support skin health, collagen is great for overall well-being. It is found in tendons, ligaments, bones, tissues, and organs. So, you may experience support for your joints, bones, gut, eyes, and more.*

There are two main benefits to the individual glass servings, aside from providing a pleasant and convenient experience: Glass withstands the high temperatures necessary during production and protects the formula's integrity. Glass is also infinitely and easily recyclable in most areas, making it a smart choice for sustainability. The aluminum cap can also be recycled.